Tails of Cincinnati Book Update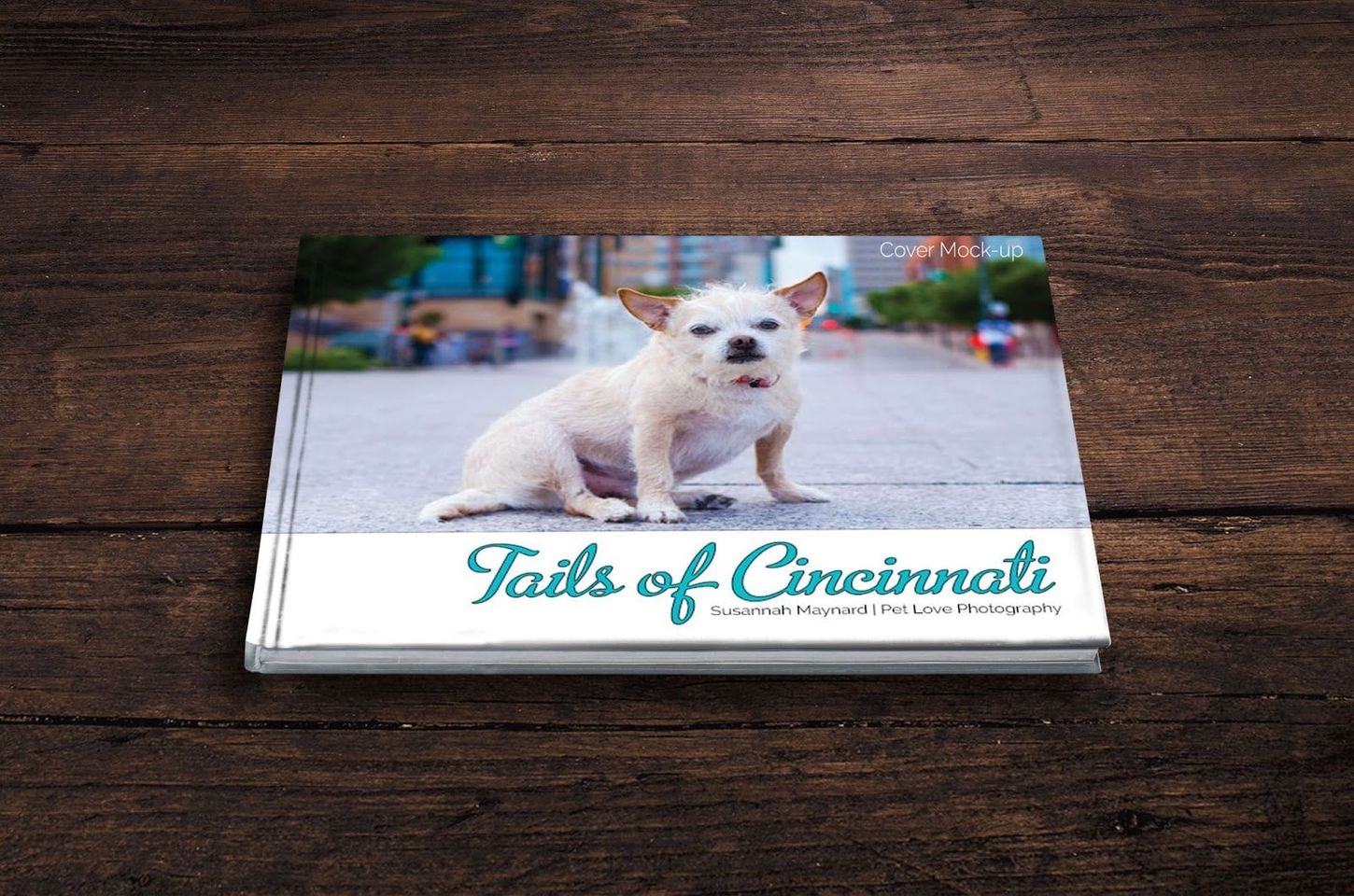 NEW UPDATE as of January 2022:
As of January 2022, the SPCA Cincinnati is no longer affiliated with Susannah Maynard's Tails of Cincinnati book. After multiple delays in the publication of the book and overall non-responsiveness from Ms. Maynard, the SPCA Cincinnati requested she remove references to her relationship with our organization. Ms. Maynard has informed the SPCA Cincinnati that all individuals who paid a booking fee will have their pet's picture appear in the book and may now choose a different charity to donate portions of the booking fee. Ms. Maynard has indicated to us that she will reach out to those who paid their booking fee to select a charity. As always, we appreciate your commitment to the SPCA Cincinnati and are happy to answer any additional questions you may have.

Susannah Maynard's previous update on May 17, 2021:

Since we are getting close to the time the Tails of Cincinnati book was expected to be published, I wanted to provide you with an update on the progress of the project.
As you know, 2020 was a challenging year for many people and so far, 2021 has been just as challenging, if not more so. Through the Tails of Cincinnati project, I did more photo sessions in five months of the year than I normally do in an entire year. Unfortunately, those sessions weren't enough to meet the minimum goal for the book, so the timeframe of the sessions was extended through the end of the year in order to try to get a few more in. Therefore, my work on starting the book was delayed by a couple of months from when it was originally planned. Once I started working on the book, I discovered just how big of a project I had undertaken to do all by myself and just how overly ambitious my goal of getting it completed in early 2021 was. Editing more than 100 photographs and working on the design and layout of a book, plus editing text was more than I had previously done for the other books I have published. I now understand why the publishing company I previously worked with has an entire team of people working on a single book project of this scope. It is A LOT of work!
Work on the project was made more complicated for me by some health issues earlier this year, so I stepped completely away from the project and my photography business for a few months in order to try and get healthy both physically and mentally. It wasn't an easy decision, but it was something I had to do. It's still a work in progress.
I just came back to the business and to the Tails of Cincinnati project this month and am trying to get caught up on all the messages. So, I apologize if you've been frustrated by not getting a response and I am working on getting back with everyone.
So, as an update to the timeline of the project, the book publication date is moved out from early 2021 (I had expected to have it produced by May/June) to late 2021 (I am hoping that it will be produced by October/November.) Once the books have been produced and delivered to all who ordered, I will announce a total donation amount to the SPCA Cincinnati.
I want to assure everyone who ordered a book that you will, indeed, be getting your book later this year and I, again, apologize for any frustrations. I thank you for your understanding in the delays in a project of this scope and the importance of making sure the book is produced to a high standard of quality from the final images chosen to the accuracy of the information about your dogs and cats profiled in the book.
If you previously expressed interest in viewing the images from your session and have not already done so, I will be in touch with you within the next two weeks regarding how you can view them.
Should you have any questions, please contact me via email.
Thank you,
Susannah Maynard
Owner & Author
Tails of Cincinnati, a book project from
Pet Love Photography
P: 513.288.1650